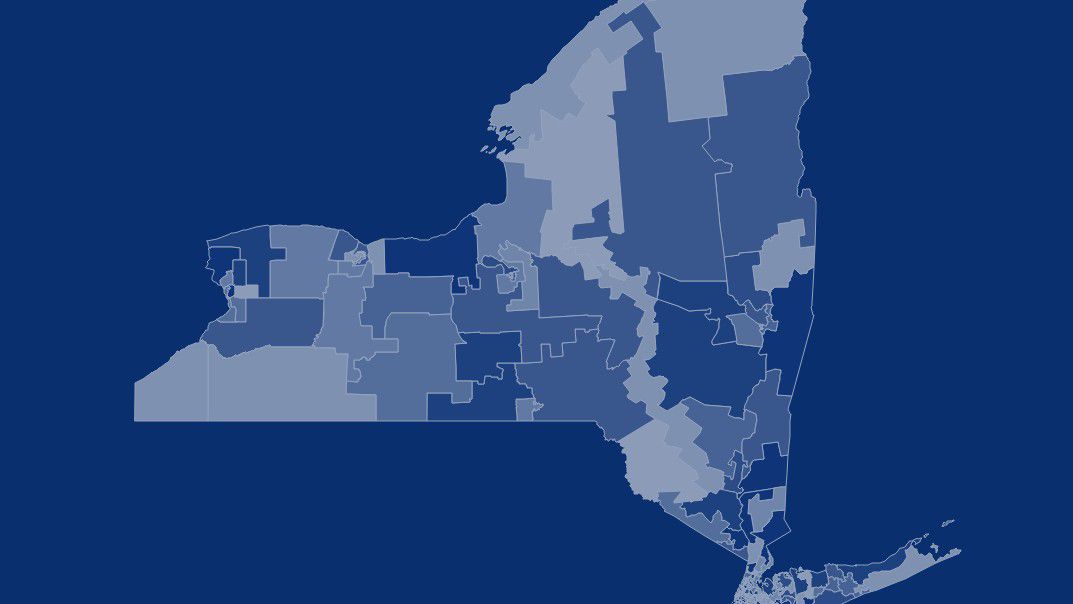 Democratic Senate Majority Leader Andrea Stewart-Cousins knows a little something about gerrymandering — the term for leaders juicing legislative boundaries to help maximize preferred voters in a given legislative district. 
For decades, Stewart-Cousins' Westchester County-area Senate seat was held by Republicans. She narrowly won the district in 2006, defeating longtime Republican incumbent Nick Spano. 
But now, as Stewart-Cousins and her Democratic conference could gain control over the once-a-decade redistricting themselves in the coming weeks, she indicated on Wednesday lawmakers will do so reasonably. 
"We can draw maps that make sense, that are contiguous, that make sense and are rational and reasonable if we have to do that," she told The Times Union's Casey Seiler in a livestream interview Wednesday.
Lawmakers in the state Senate and Assembly this month rejected maps drawn by a commission created as part of a reform in a constiuttional amendment. The move means lawmakers are one step closer to re-taking control of the process this year for how to shape state and congressional legislative districts. 
In a related move on Tuesday, Assembly Speaker Carl Heastie's office announced Assemblyman Ken Zebrowski will serve as the co-chair of the Legislative Task Force on Demographic Research and Reapportionment.
"The results of reapportionment will determine the path our state and our nation take for the coming decade," Heastie said. "I know that Assemblymember Zebrowski is the right person for the job, and will treat this position with the gravity and diligence that it requires."
In her interview with The Times Union, Stewart-Cousins acknowledged Republicans in the state Senate had tried to maximize their advantage in the redistricting process. Those efforts have included adding a state Senate seat in an area Republicans had hoped would elect a GOP lawmaker. 
But there's only so much a party in power can do to ensure their chances of keeping power and returning incumbents to office. Spano, the lawmaker Stewart-Cousins unseated, lost in large part amid the changing demographics of the district: Once a Republican area, the seat slowly but surely included more Democratic voters.