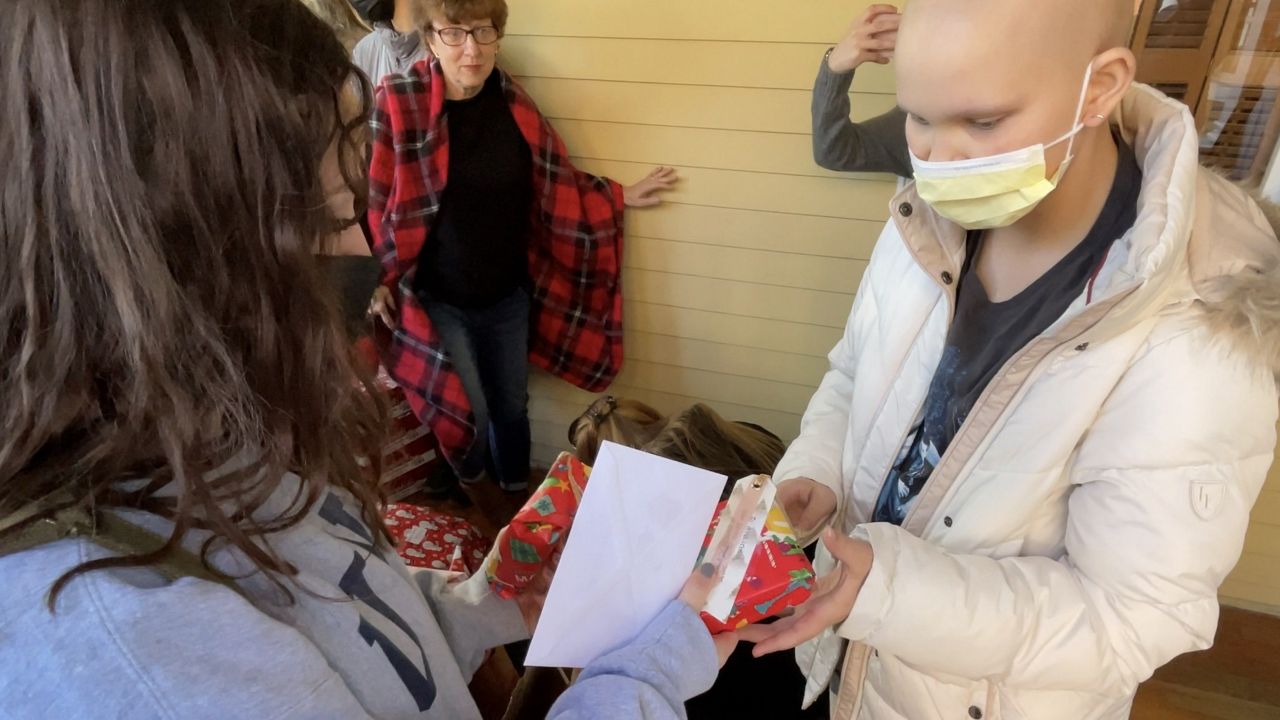 Dozens of students from Schalmont High School stopped by the Ronald McDonald House of the Capital Region Thursday with gifts for sick children and their families who are unable to be home for the holidays.
Arianna Labella, 12, is spending her second Christmas at the Ronald McDonald House, more than an hour away from home.
"This place is awesome," she said. "It's home for people that are further away when they can't travel as much."
In 2019, Labella was diagnosed with Ewing sarcoma.
"She recovered from her first bout with this cancer in July of 2020," her mother, Jessica, said. "Unfortunately, this past February, she relapsed."
Jordan Becker and Adriana DiCocco saw a smile right through Labella's mask when they delivered their gifts.
"I couldn't stop smiling because I saw how excited she was," DiCocco said.
DiCocco, Becker and their classmates raised more than $10,000 for the shopping spree as part of an annual project for Schalmont's senior class.
"Definitely do it or engage in it," Becker said. "It's such a nice act of kindness."
Such acts of kindness are invaluable for organizations like Ronald McDonald House this time of year.
"We want to make this time a little more special," said Ronald McDonald House of the Capital Region CEO David Jacobsen. "Kids coming together to help other kids."