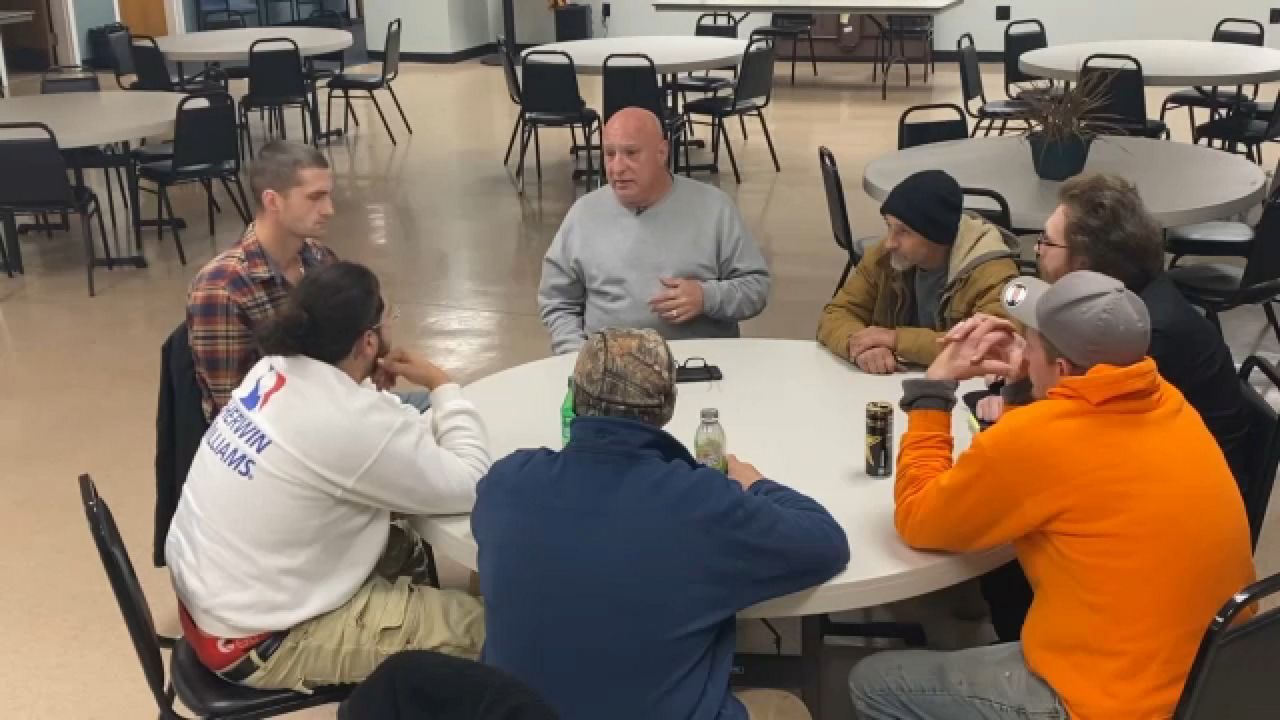 WILLARD, N.Y. — The state prison system will have fewer resources to help inmates struggling with drug addiction once six prisons close next year.
The Willard Drug Treatment Campus in Seneca County is among them. However, the president of a local addiction recovery nonprofit says the facility should stay open.
When Randy Cimino started doing contract work five years ago, it was just two people doing odd jobs.
"I needed to make a living, so I'd clean yards, pick up trash, scrap, whatever was necessary," said Cimino, president of Gates to Recovery.
Now he has a full team of employees doing everything from residential to commercial remodels. When he reflects on where he came from, he's proud of how far he's come.
"I had just gotten out of prison, which, at the point that I went into prison, I was homeless, a full-time drug addict," said Cimino.
He credits a large part of his recovery to the Willard Drug Treatment Campus, a specialized prison in Seneca County.
"The structure and the discipline that was instilled within us at Willard was fantastic," Cimino said. "The campus that they have is meant for what they do."
Willard is one of six New York State prisons slated to close next year to save the state money.
Randy says that is a mistake.
"Willard is centrally located for everyone in New York State," he said. "So that the New York City folks, as far as the Niagara folks, can use this program and not be such a hardship, where the families can be involved."
Randy also speaks as the president of Gates to Recovery, a nonprofit that connects addicts with resources, beds and other recovery programs.
"When someone reaches out for help, they need that help right now," Cimino said. "When the decision is made, they need that help right now. So that's what we do." 
He holds regular support meetings, which include a large number of his employees. Most of the men he hires are in recovery just like him.
"This is to get stuff off your mind, ask for help if you need it, if you're struggling anywhere I want to know about it," said Cimino.
He supports prison reform, but with some conditions.
"I have no problem with closing down some prisons, but let's close some prisons that really aren't — look, there are some of them that are falling apart," Cimino said. "The maintenance is incredible on them and they're half full."
That's why he says recovery programs like Willard need investment, not closure, where trained professionals work alongside the inmates every step of the way.  
"These men and women do the exercise with you," said Cimino. "They never ask you to do anything they don't do alongside of you. So it would change the whole dynamic of the program if we used regular correction officers versus trained professionals."
As the opioid epidemic continues, he doesn't want to lose more programs. Instead, he wants to see more successes like those of his own employees.  
"I thank God for my success every day," Cimino reflected. "But it means more to me to watch the success of my men because I put a lot of time and effort in helping them. But the truth is, these guys did this on their own. They just don't realize they did it on their own."