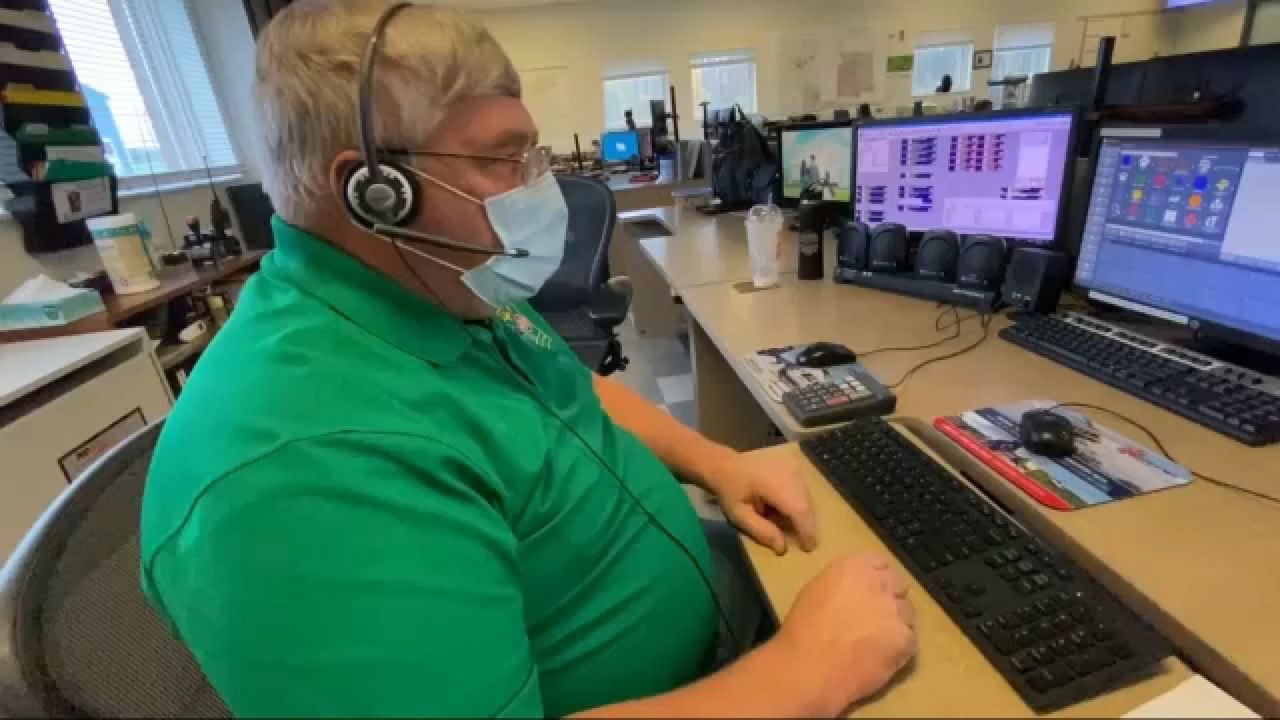 In September, Gov. Kathy Hochul signed into law a bill recognizing 911 dispatchers as first responders. For many on the job, it was a recognition long overdue.
It's a job that has more to it than meets the eye. They're specially trained on which emergency vehicles to dispatch and sometimes even give lifesaving medical information over the phone.
"Whether they call the emergency line or the non-emergency line," said Ronald Goossen, a Tompkins County emergency dispatch supervisor. "The dispatchers are the first contact someone has."
Goossen has been working with emergency dispatch in Tompkins County since 2001. Thanks to a new law from Gov. Kathy Hochul, he, along with all 911 operators, are now considered first responders.
"And most people in the public just really think of them as an operator, as opposed to a 911 emergency telecommunicator," said Michael Stitley, Tompkins County's director of emergency response. "So they have to think about 'OK, if I dispatch these three fire trucks, it might be impacting a community by pulling too many resources from that particular geographical area to send them to this call.' "
"There's so much more than just answering the phone and providing documentation," Goossen said. "But I think it's a step in the right direction that puts us up where I think we should be, along with the other professionals."
Tompkins County is even starting a recognition program to honor the first responders.
"Often those calls are very emotional," Stitley added. "So they carry that with them. And so post-traumatic stress is very real in their world just like it is for other first responders. So to be finally recognized as a first responder and to be placed on the same stage as police, fire and EMS, it's nice."
"Trying to you know, make a difference every call because someone's calling you, they're looking for some kind of help," Goossen said.
Monroe County is looking to hire 911 dispatchers. To qualify, you need to take the Civil Service Exam. The next exams will be in mid-January 2022. The deadline to apply is December 13. For more information about this, click here.