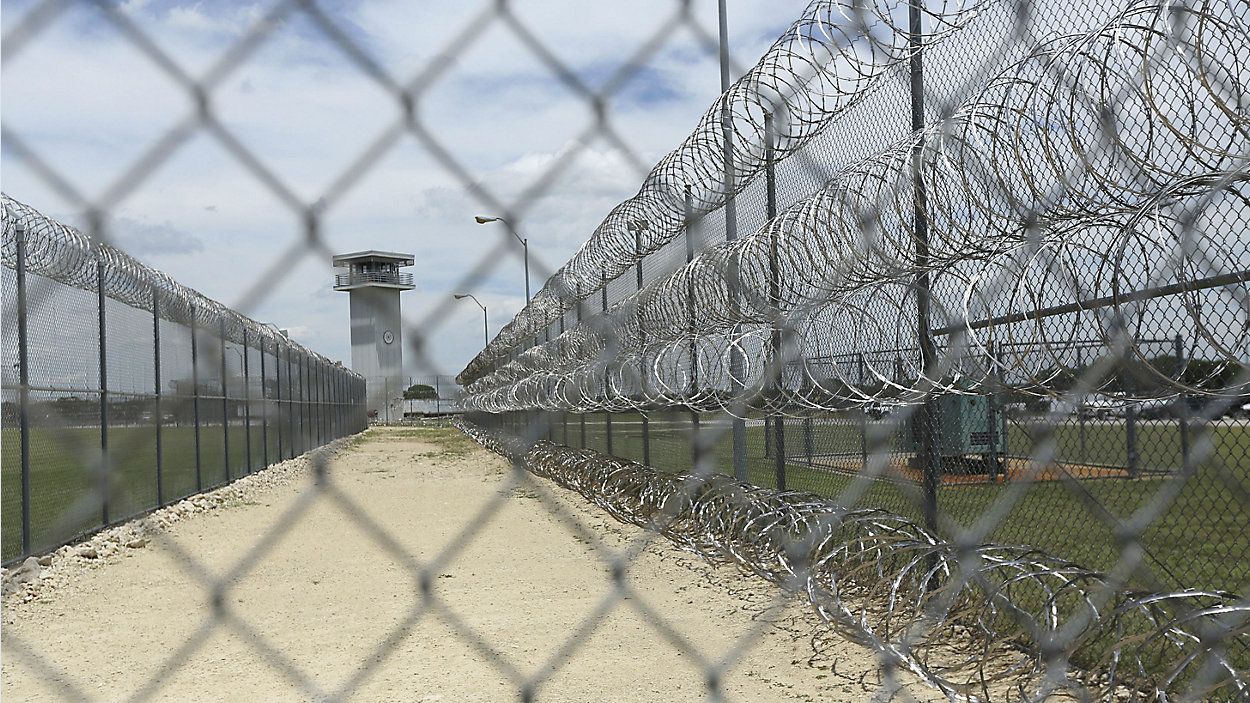 ​BUFFALO, N.Y. — ​Bard Prison Initiative Senior Government Affairs Officer Dyjuan Tatro is a success story of the program for which he now advocates. The Albany native went to prison for 12 years when he was 20.
"Over the past four or five years, because I got an education in prison, I have been able to achieve really life-changing things in terms of the types of opportunities that are usually afforded formerly incarcerated people and that's because I had access to a higher education while I was in prison," he said.
But Tatro said he was extremely lucky to get in the program. He has two brothers who also went to prison and were not afforded the same opportunity and said the trajectory of their lives has been extremely different.
"In 2013, at Eastern Correctional Facility when I took the BPI entrance exam, I took that exam alongside 150 other individuals. Only 15 of us were admitted in that year and not because there weren't other people who were eligible, because there were only 15 slots," Tatro said.
He said after the federal government made incarcerated people ineligible for Pell grants in 1994, and New York followed suit with its own tuition assistance program a year later, college in prison programs in the state fell from more than 70 to four.
"Those bans clearly state in their intent that we have an interest in incarcerated people's punishments, but not their futures," Tatro said.
He has spent his time since prison advocating to lift those bans. In 2020, Congress and the Trump administration did that at the federal level, but New York's has remained in place.
On Wednesday, Gov. Kathy Hochul called to restore TAP eligibility for the incarcerated this year.
"It has taken too long, but we're finally getting there today, because I think we have a governor who values higher education," Tatro said.
He said while there's a roughly 40% recidivism rate in New York, there are less than 4% of Bard program participants who end up back in prison after getting their Bachelor's degrees.
"We're talking about a very small amount of money that's going to go an extremely long way, and on the front end, there's going to be costs in terms of tuition assistance dollars, but on the back end there's going to be radical savings in terms of reincarceration costs," Tatro said.
Currently, less than 1,500 of the state's more than 30,000 incarcerated people have access to higher education.
State Senate Minority Leader Rob Ortt was not clear on whether he supported the legislation, but did say it was not a GOP priority.
"As Senate minority leader, my colleagues and I in the Senate Republican Conference will continue to advocate and push for policies that benefit the law-abiding residents of New York State," a spokesperson said. "We should be making them a priority, and we should be pushing policies that stop the excessive outmigration of individuals from our state."
Both the state Senate and Assembly are Democrat-controlled. They will still need to pass the legislation to get it to the governor's desk for a signature.