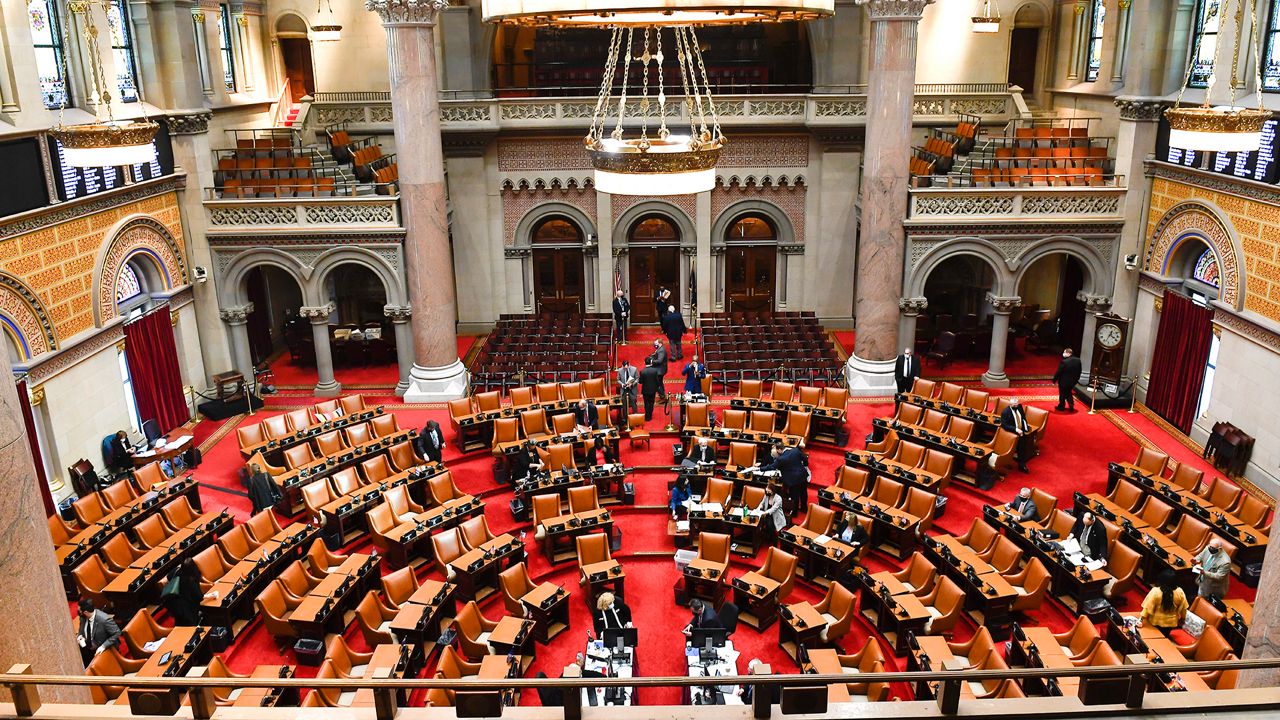 As we enter the new year, New York leaders in both parties are pleading to restore accountability and trust in government.
One measure Gov. Kathy Hochul suggested in her State of the State address is term limits for the state's top elected offices, including her own.
Hochul's proposition would place a two-term limit on the governor, lieutenant governor, attorney general and comptroller in New York. While lawmakers say they agree term limits are needed, some say Hochul's plan doesn't go far enough. 
"Is it a good idea to possibly expand that to other offices as well," said State Assemblyman Joe Giglio (R-NY). "I've a had a bill for a number of years that would limit terms to four years and we could serve no more than 12."
Western New York Republican Joe Giglio says his colleagues in the state Assembly and counterparts in the Senate should face similar limits, using former state Assembly Speaker Sheldon Silver as a cautionary tale.
"He controlled the entire Assembly process; controlled it's majority. He thought it was his. He took ownership of it. I think the last governor took ownership of the state of New York. It's not the way it works," said Giglio.  
After more than two decades as speaker, Silver was found guilty of accepting millions of dollars in bribes.
Capital Region Democrat John McDonald believes those in Legislative leadership posts should be limited to 10 years, but stops short of expanding term limits to the rank and file.
"Every two years we run for office. There's term limit possibilities every two years, when you really think about it," said McDonald.
McDonald says experience and expertise matter. He says New York benefited from Dick Gottfried's 52 years in office and leadership of the Assembly Health  Committee.
"It begs the question: if someone is doing a good job, do you ask them to leave?" said McDonald.
Following ethical questions in the wake of her predecessor's $5.1 million pandemic book deal. Hochul also wants to ban outside income for the top four elected offices.
McDonald says extending that policy to lawmakers would limit the pool of working professionals interested in running for office, but he has a solution: clear financial disclosure forms. McDonald has one on his website.
"I want greater disclosure. I want every member of the legislature to adopt what I do on a regular basis, which is to disclose their disclosure reports," said McDonald.
At least on paper, greater transparency has bipartisan support.
"The light of day should be shined on everything we do," said Giglio.
How we get there is still up for debate.