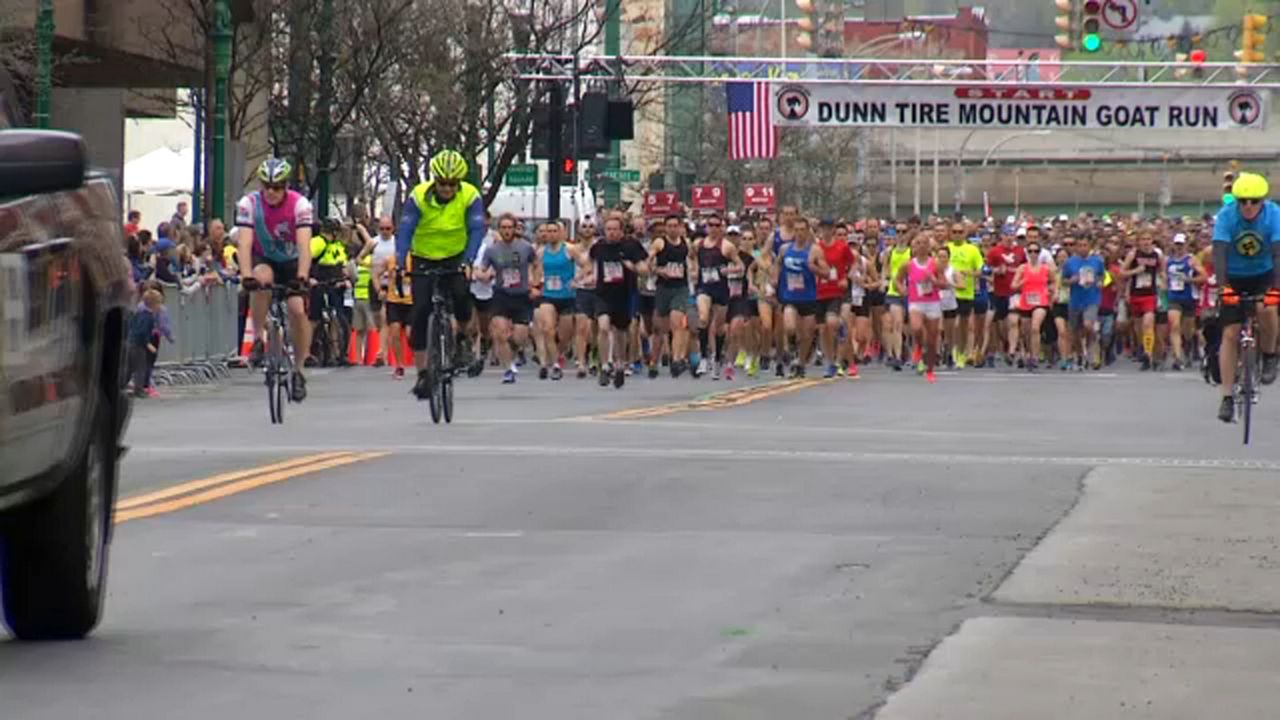 Runners, get ready to lace up those sneakers! The 43rd annual Mountain Goat Run is set to take place Sunday in the Salt City.
Because of the pandemic, this is the first year the event will be held in the fall. The 10 mile race starts at Clinton Square and goes throughout the city near Woodland Reservoir, multiple city parks and near Syracuse University.
Earlier this week, Mayor Ben Walsh participated in a ceremonial painting of the blue line that marks the end of the race.
If you would like to participate, there is still time to sign up. Registration is open until midnight Saturday.
Head over to runsignup.com.