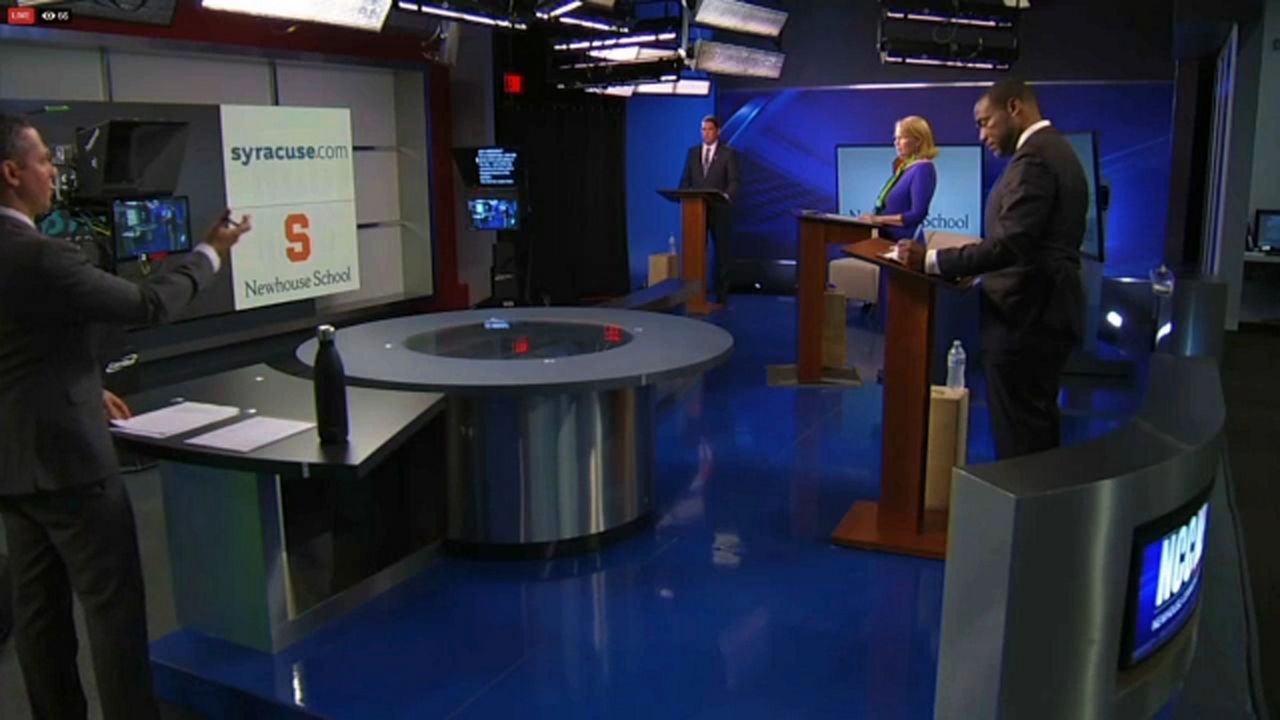 In less than two weeks, Syracuse voters will either decide to elect a new mayor or keep incumbent independent Mayor Ben Walsh in office for a second term.
On Wednesday night, the three candidates vying for the top spot — Walsh, Democrat Khalid Bey and Republican Janet Burman — took part in a debate with syracuse.com. 
Many of the issues facing the city came up, from policing to economic development.
All three candidates talked about Onondaga County's plan to build an $85 million aquarium in Syracuse.
It's become a hot topic, with a public hearing about the budget and project later Thursday.
Some of the candidates would like to see the money spent in other ways.
"I believe there is more we can do with the money," Bey said. "The council appealed to the county to match us to provide rent relief for persons who are legitimately unemployed and landlords who didn't collect rent as a result."
"I would prefer to see that money go to more improved capital in our city, whether it be home grants, more money through the home bank, I think that would be a much better use of those funds," Burman said.
Mayor Walsh was more forgiving of the project.
"In addition to creating economic opportunity and jobs, it will be a force multiplier to enhance the uses and the viability of the land around it," Walsh said. "So it will ultimately help to grow the tax base. So I welcome the investment."
You'll also have a chance to see all three mayoral candidates next week on Spectrum News 1.
Walsh, Burman and Bey will be at Onondaga Community College on Tuesday, Oct. 26 for a one-hour debate with Spectrum News 1 anchor Devon Patton and Capital Tonight host Susan Arbetter moderating. You can tune in at 7:30 p.m. right after Capital Tonight.