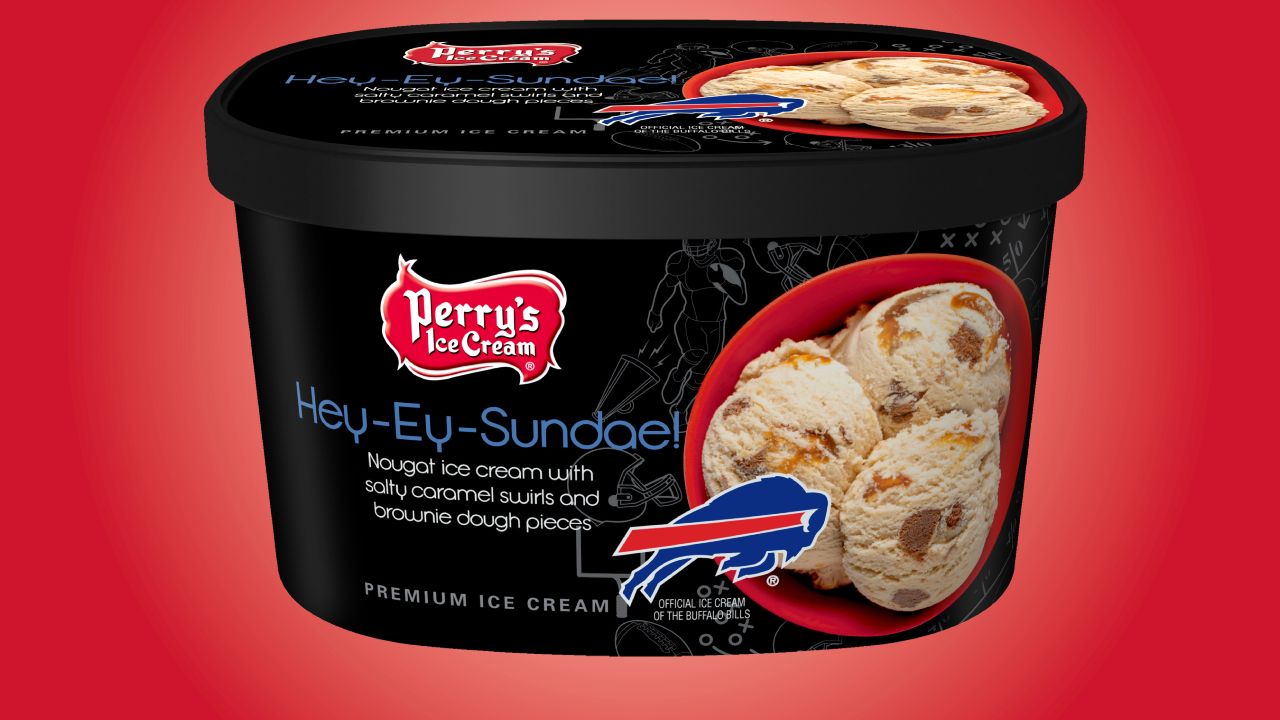 BUFFALO, N.Y. — ​Perry's new ice cream flavor might make you wanna shout.
Hey-Ey-Sunday has some salty caramel swirls and brownie dough pieces. It's the fourth creation between Perry's and the Buffalo Bills, following Brownie Blitz (2008), Rockpile to the Ralph (2009, the Bills' 50th Anniversary flavor) and Sundae at the Ralph (2016).
"Hey-Ey-Sundae! celebrates our hometown team and honors the tradition of fan-favorite Brownie Blitz," said Perry's President & CEO Robert Denning. "While brownie dough pieces are still included, we've given this flavor a fresh take, with a nougat base and salty caramel swirls for a salty-sweet game day (or any day) indulgence."
A portion of proceeds from every sale will be donated to the Buffalo Bills Foundation.
"We are extremely proud to support the Buffalo Bills Foundation," Denning added. "As we enter the holidays and winter months, hunger prevention and child nutrition becomes even more challenging, and we're honored to partner with the Buffalo Bills Foundation to make a difference in our home town."
You can find Hey-Ey-Sundae at Wegmans, Tops Markets, Dash's and other stores ACROSS Western and Central New York.