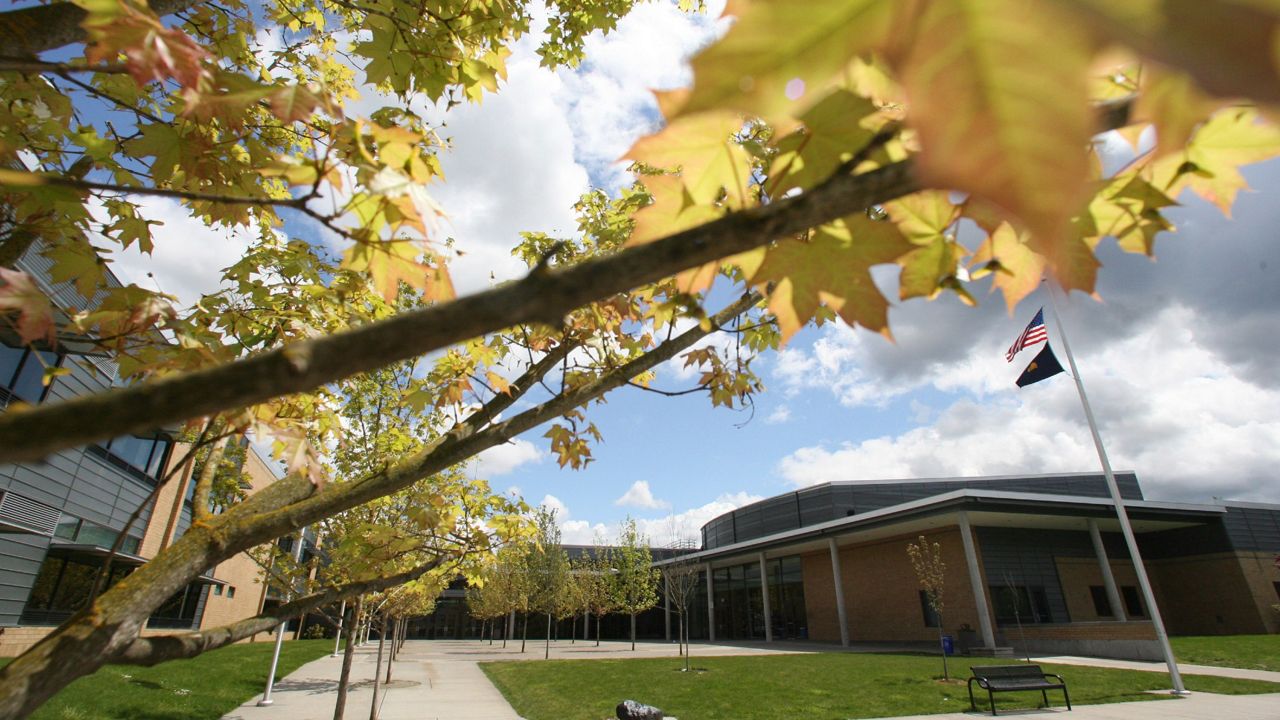 School buildings around New York need to be a part of the state's efforts to reduce carbon by 85% by 2050. 
Last week, the Hochul administration announced a $59 million effort called "Clean Green Schools," which will identify older schools in disadvantaged communities for refurbishing. 
Once identified, NYSERDA will address some of the buildings' carbon waste.
"As we head toward the achievement of the goals of New York's Climate Act, buildings are a huge part of that equation," said President & CEO of the New York State Energy Research and Development Authority (NYSERDA) Doreen Harris. "Buildings, which include schools, are responsible for about 30% of greenhouse gas emissions in New York state."
Heating the buildings in New York City alone, many of which are powered by natural gas and oil, accounts for 42% of the city's total greenhouse gas emissions. Cooling buildings in the summertime is also a big contributor to carbon in the atmosphere. 
NYSERDA's Harris said the Clean Green Schools initiative will identify more than 500 of the least efficient schools in disadvantaged communities in New York, with the help of educators.  The initiative will also improve the health of school occupants.  
"Essentially, this funding will focus on opportunities to improve the energy efficiency within these buildings, to electrify these buildings, which means in some cases removing the gas and oil heating and cooling systems they have in place, and ultimately improve the air quality in the schools as well," Harris explained.
Once the schools are identified, NYSERDA will provide each with professional support to help them evaluate and plan for energy reduction and clean energy projects.
After the process is completed, Harris explained that students and teachers who occupy these buildings will be more comfortable all year round, and breathe heathier air. 
"Schools are struggling now in the COVID era to improve circulation in a way that keeps students comfortable," Harris said. "So that would be another example of a change we might see going forward."
The Clean Green Schools Initiative is funded by the Regional Greenhouse Gas Initiative (RGGI) and the state's Clean Energy Fund.