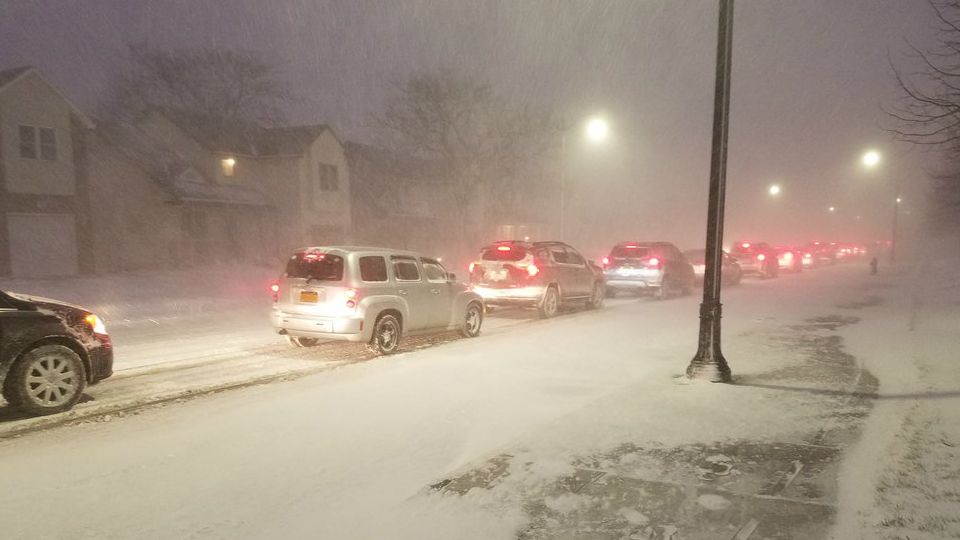 Wind and lake-effect snow will cause difficult travel conditions Wednesday night into Friday morning.
What You Need To Know
Snow showers and lake-effect snow develop late Wednesday
Shifting bands of lake-effect snow will make for tough travel
Falling temperatures and winds gusting 30 to 40 mph will cause whiteout conditions
Wednesday evening through early Thursday morning, the heaviest of the narrow band of lake-effect snow will be near Buffalo to areas west of Rochester.
Watertown will also see heavy lake-effect snow through the night.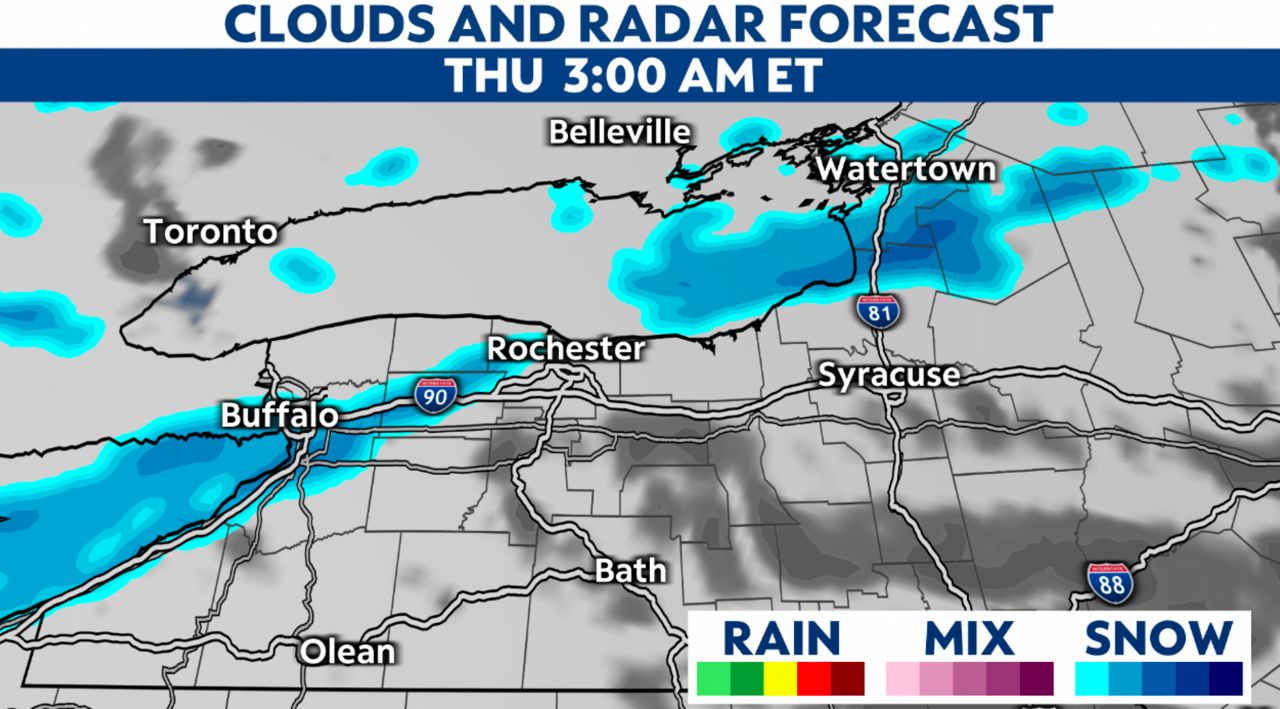 By Thursday afternoon, the band will settle farther south of those cities.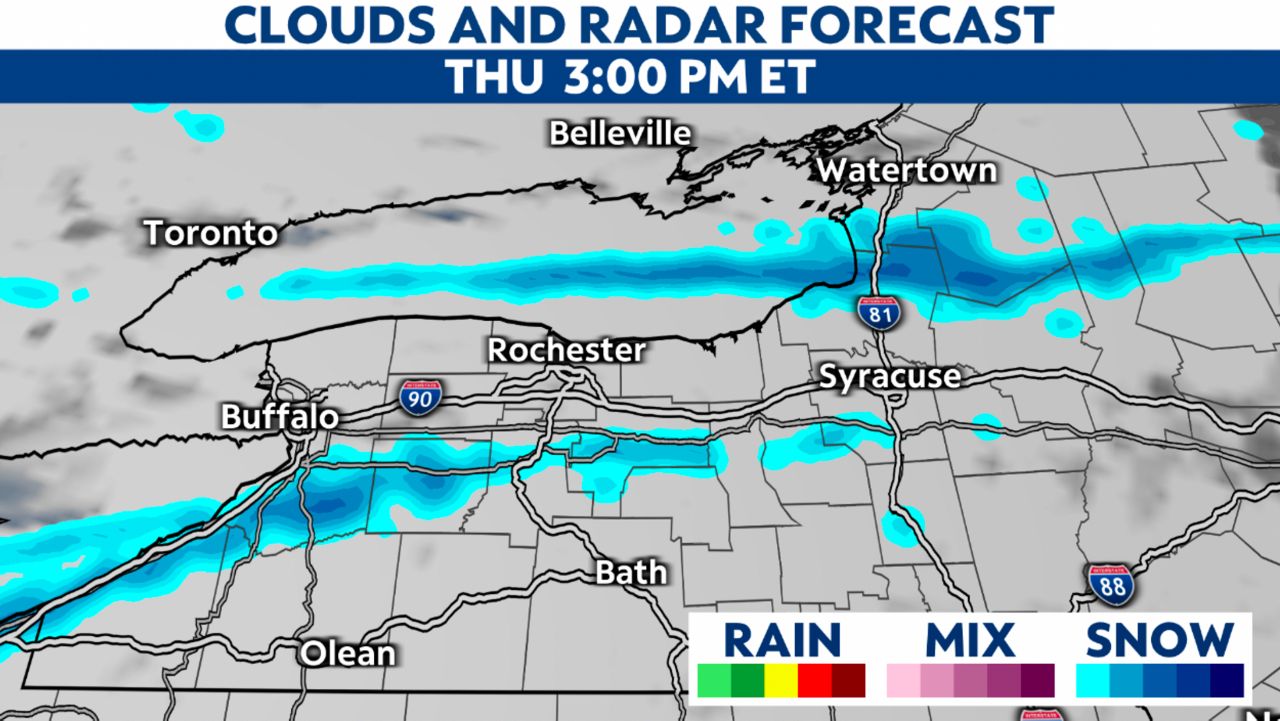 By Friday, we expect widespread light snow showers and some enhanced lake-effect snow along the south shore of Lake Ontario as the wind shifts to the northwest.
The greatest travel impacts will be Wednesday night through Thursday night.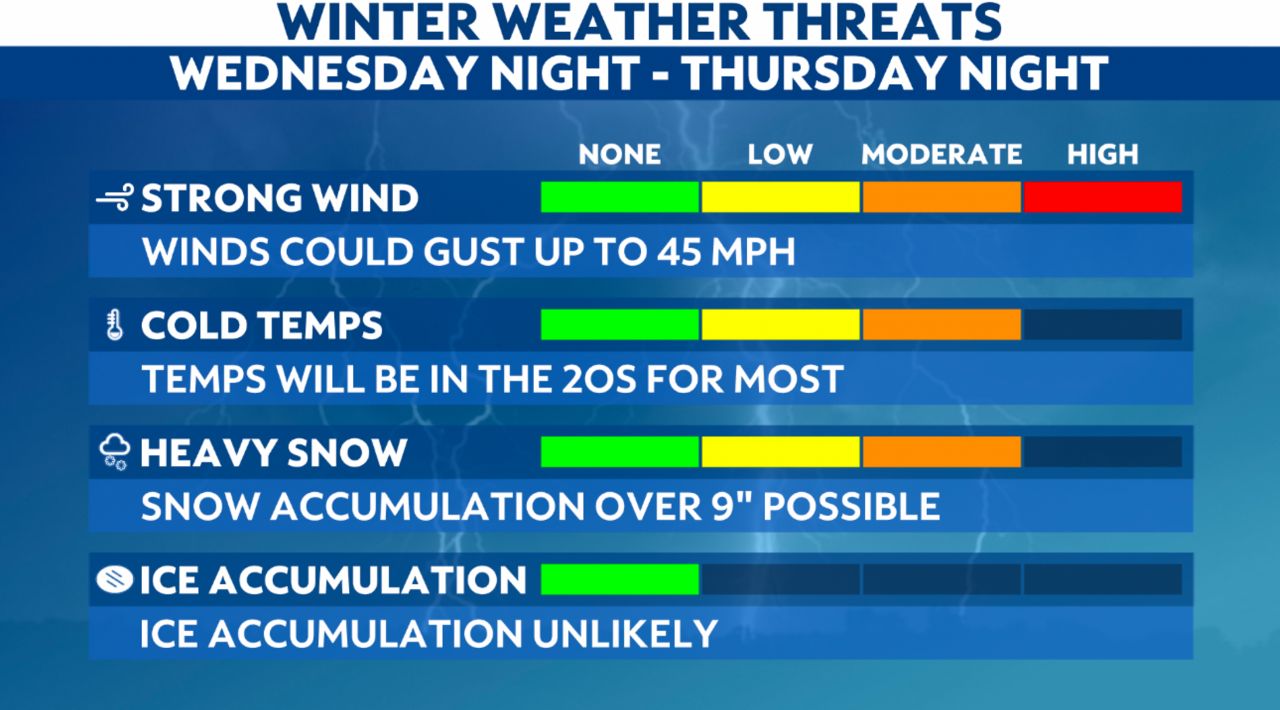 With lake-effect snow, the amount of snow you see in your neighborhood is highly variable. Subtle wind shifts can send the band a few miles north and south.
With the strong winds, it will be tough to measure the amount of snow.  Where the band persists the longest, a foot of snow could occur. Up to 20 inches will be possible for some areas. Regardless of whether you see 8 inches, 12 inches or 20 inches, the impact to travel will be about the same due to blowing, drifitng and whiteout conditions.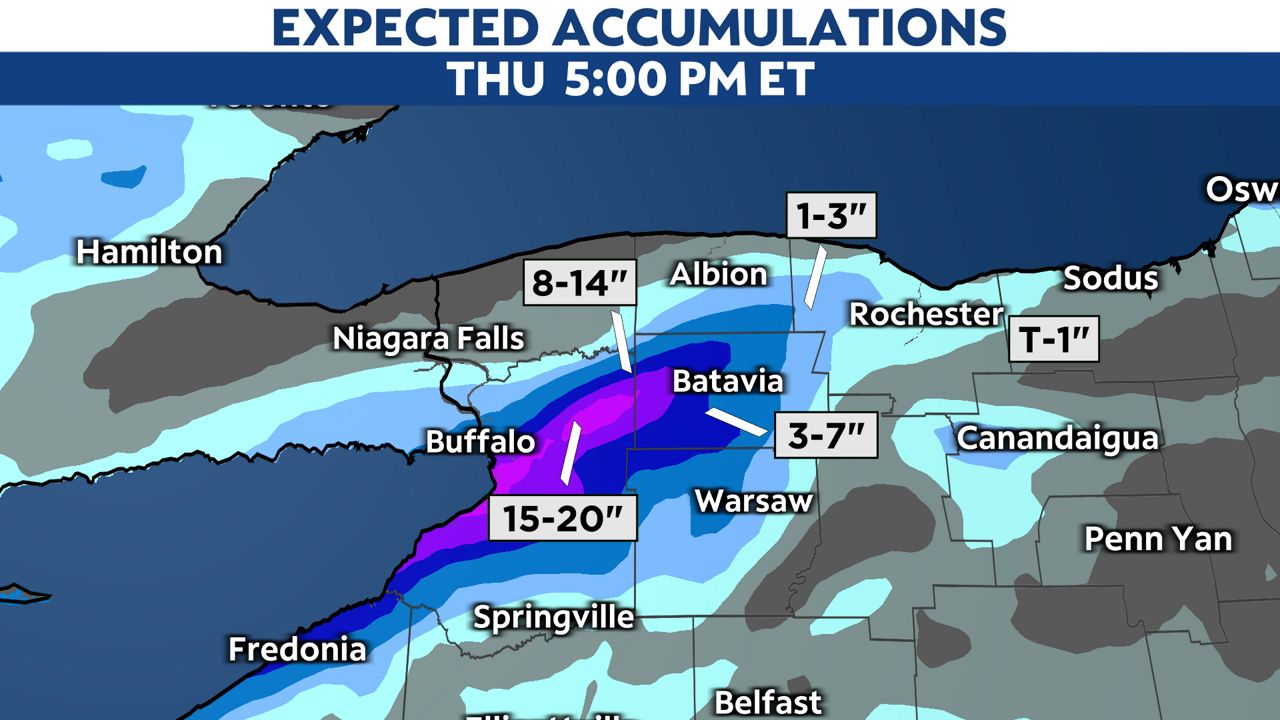 With temperatures falling into the teens, the snow will be lighter in weight and easily blown by wind gusts reaching up to 40 mph.
This will cause blizzard-like conditions, leading to blowing snow and low visibility.
Be prepared for rapidly changing weather and travel conditions within the band.
Your 7-Day Forecast | Send us your weather photos