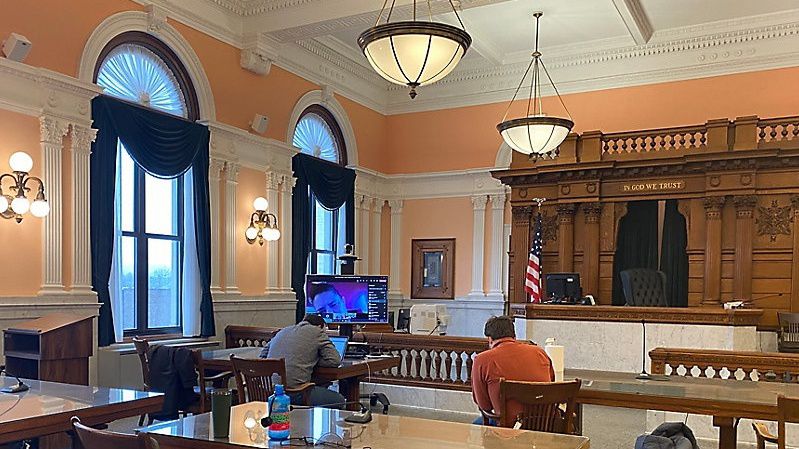 The association that represents state supreme court justices in New York on Thursday called for court proceedings to once again go virtual amid a sharp rise in COVID-19 cases this month.
Courts in New York have moved to conduct more work in person while operating with social distancing and other pandemic safety guidelines in place.
Still, Queens State Supreme Court Justice Carmen Velasquez, the president of the Association of Supreme Court Justices, pointed to rises in positive tests among court workers, attorneys and defendants. In a statement, Velasquez said New York courts should move from conducting business in person to virtual proceedings until the peak of COVID cases during current wave ends.
"I am fully vaccinated and am quarantining at home with symptoms. I am extremely concerned about the health of our justices and court employees, and the health of all those who come into our courthouses," she said. "That must be our paramount consideration."
Gov. Kathy Hochul's office on Thursday reported 84,202 newly confirmed cases of COVID-19 in the state. The omicron variant of the virus has spread rapidly through New York in the last month, though this version of the virus is considered to be potentially more mild, especially for people who have been fully vaccinated and have received a booster shot.
Nevertheless, the rise in cases has threatened to once again disrupt in-person activities. Officials, including Hochul, have vowed to keep schools open with rapid testing of students and teachers.
New York courts require people to wear masks inside buildings, while visitors must submit to temperature checks and stay away if they are exhibiting any COVID-like symptoms.