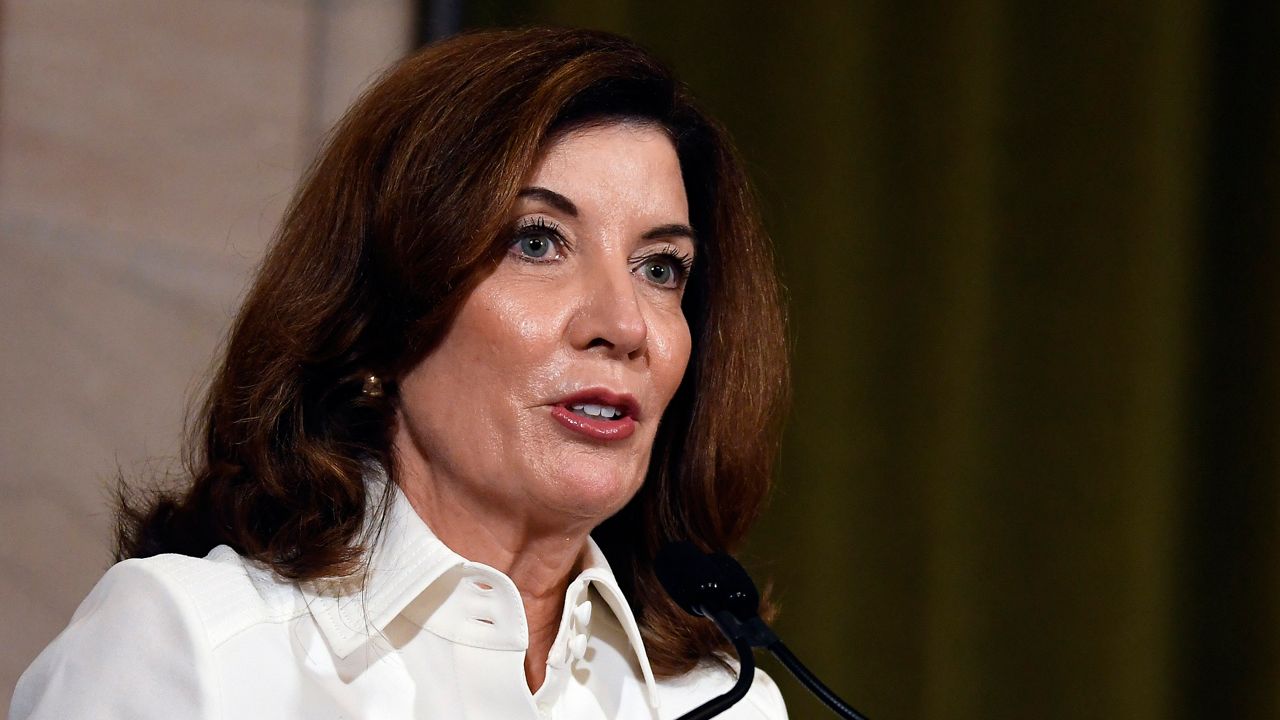 Gov. Kathy Hochul is urging caution for multiple regions in Upstate New York, as heavy snow, high winds and icing are expected to impact the state Sunday through Monday night. The governor is asking residents to avoid all unnecessary travel.
"While New Yorkers are no strangers to winter weather, I'm urging everyone in impacted areas to avoid unnecessary travel today and tomorrow as we continue to experience a mixed bag of snow, wind and icy conditions," Hochul said in a statement. "New York stands ready to support any of our local partners with response operations and our crews will continue working around the clock to keep our roadways as safe as possible."
The governor says snow, sleet and freezing rain are expected to cause slippery roads and limited visibility throughout the day Sunday.
My team and I are closely monitoring winter weather across the state. Stay off the roads if you can, be cautious while traveling, and sign up for alerts from https://t.co/ELyoVQXm1n.

— Kathy Hochul (@GovKathyHochul) January 9, 2022
Heavy snow is forecasted for areas east of Lake Ontario Sunday night, with some areas possibly receiving up to two feet by Monday night.
Winds gusts may be as high as 35 mph through Monday night throughout Western New York, the North Country, Central New York and Mohawk Valley, Hochul said.
The governor announced that state stockpiles are prepared to deploy assets to localities to support any storm-related needs, including pumps, chainsaws, sandbags, generators, cots, blankets, and bottled water. The Thruway Authority also has more than 600 operators and supervisors ready to respond with more than 350 large and medium snow plows, and more than 122,000 tons of road salt.
To view a complete listing of weather advisories in your area, check out the National Weather Service's website.