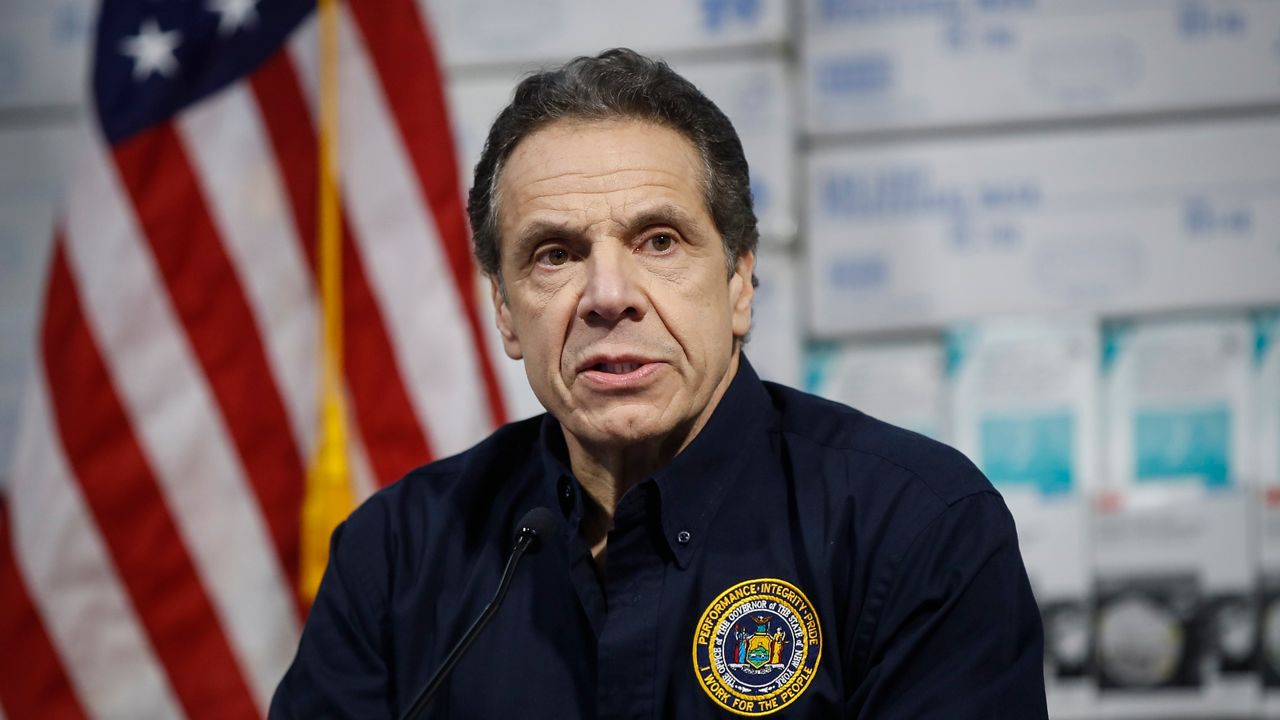 The campaign account of former Gov. Andrew Cuomo spent at least $1.9 million on attorneys in the last six months, records made public on Tuesday evening show. 
Cuomo, who left office on Aug. 24, has faced a thicket of legal issues and investigations, most recently having a misdemeanor forcible touching charge dismissed in Albany County. 
The filing shows Cuomo's campaign war chest now has $16.4 million in cash on hand. He took in $240,000 in contributions, many of them in low-dollar amounts since his departure from office. 
The largest contribution to Cuomo's campaign came in July, when Sterling Mets LP, the company of former New York Mets majority owner Fred Wilpon, gave $44,700.
That donation was made prior to Cuomo's resignation and the release of a report from Attorney General Letitia James detailing allegations of sexual harassment and misconduct by the former governor leveled against him by 11 women. 
The law firm of Rita Glavin, Cuomo's most prominent attorney on his team of lawyers who has become the public face of his legal defense, was paid $899,000 over the last six months. The New York-based law firm Sullivan & Cromwell was paid $800,000. 
Cuomo in August also paid the polling firm Global Strategies $25,000 in the days before his resignation took effect. 
The legal bills come as Cuomo has faced multiple investigations during the six month period and as his legal defense has become more aggressive in contesting the allegations against him. 
The six month period covers events that included the release of an Assembly report that began as an impeachment investigation as well as the initial forcible touching charge filed at the end of the year by Albany County Sheriff Craig Apple stemming from the allegation Cuomo groped a former aide at the Executive Mansion in 2020.  
Cuomo has denied the allegation. 
Albany County District Attorney David Soares this month concluded there was not sufficient evidence to proceed with the case in court, and the charge was dismissed. 
Multiple local prosecutors, including the Manhattan district attorney's office, have also dropped investigations of Cuomo as part of the sexual harassment allegations. 
As of the summer, his former administration was being investigated by federal prosecutors in Brooklyn over how the state tabulated nursing home resident deaths during the pandemic. State Attorney General Letitia James' office is also investigating Cuomo's alleged use of government resources to help him write a book about the pandemic; Cuomo has said state workers who helped him with the book did so on a volunteer basis. 
The Joint Commission on Public Ethics, meanwhile, has sought to claw back the $5.1 million in proceeds from the book, a move James' office has questioned. Cuomo has indicated in recent weeks he will challenge the effort in court.