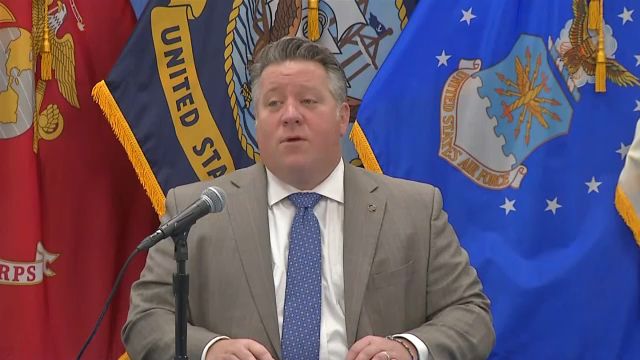 Single-day COVID-19 infections and hospitalizations in Albany County reached their highest levels since January and February, as the area appears to be feeling the impacts of Thanksgiving celebrations, County Executive Dan McCoy said Wednesday.
There were 211 new coronavirus cases identified, the highest new daily caseload in the county since January 28, McCoy said. Nine additional people were admitted to hospitals, bringing the total number hospitalized for the virus to 61, the most since February 20, McCoy said.
"The majority of those hospitalized with the virus are unvaccinated, and we can't allow more hospitals to get overwhelmed like we've already seen in the region," McCoy said. "We need everyone to do their part in protecting themselves, their loved ones and our community."
One person, a man in his 70s, died from the virus.
The county's five-day average of new daily positive cases was now up to 122.
"We are likely just now starting to feel the impacts of Thanksgiving celebrations on our infection rate with the latest surge of new COVID cases, on top of the surge that we were already dealing with before the holiday," McCoy said.