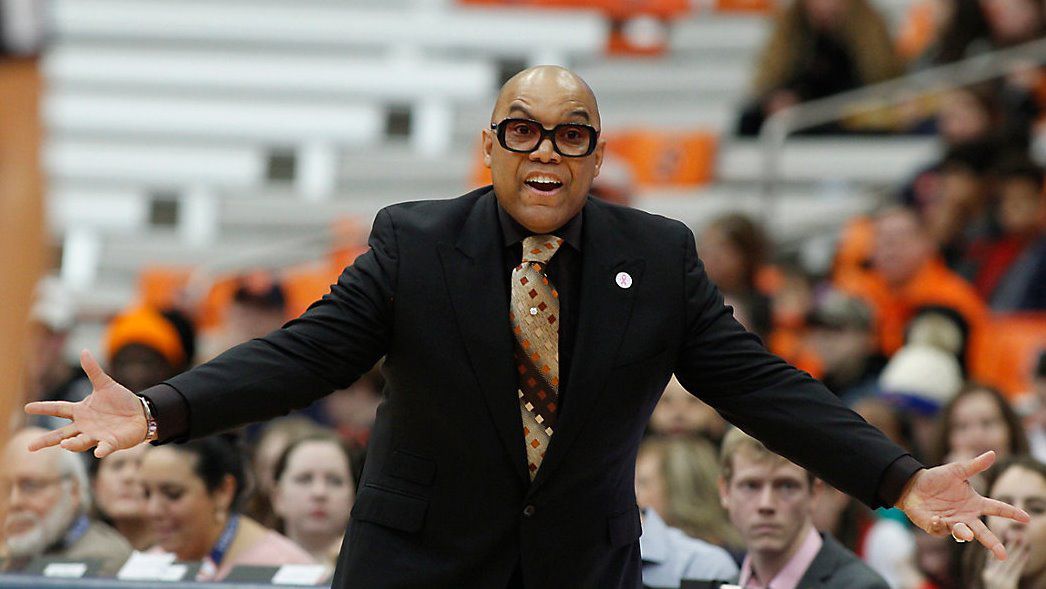 Quentin Hillsman has resigned as Syracuse University's women's basketball coach.
Director of Athletics John Wildhack made the announcement Monday afternoon, saying that "Coach Hillsman and I agreed that parting ways is in the best interest of the University, the program and our student-athletes."
In June, the school said it would hire an outside firm to investigate allegations of inappropriate behavior leveled against the coach, which included accusations of "often-inappropriate behavior, including unwanted physical contact, threats and bullying," according to a report in The Athletic. At the time, 11 players had transferred from the program. SU says the review "is ongoing, and the Department of Athletics will address issues that are identified at the conclusion of the review."
Hillsman is the winningest coach in the history of the SU women's basketball program, having won 319 games in 15 seasons. That includes a 2015-16 season that saw the Orange reach the national championship game, where they lost to Connecticut.
Wildhack said an interim coach will be announced "in the coming days."