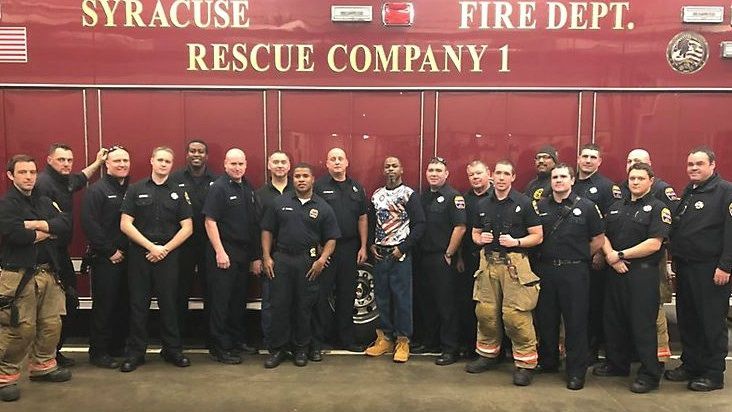 Fighting fires in the Salt City will be getting some much needed financial assistance over the next couple of months.
"As we all want the city to grow, our fire department needs to grow," said Syracuse Fire Chief Michael Monds. "So we're keeping an eye on expanding. It's just a matter of getting the resources."
The Syracuse Fire Department has secured two major grants.
"It's the largest SAFER grant that we've ever received," Syracuse Fire Department Deputy Chief John Kane said.
The $3.2 million in funding from a FEMA Staffing for Adequate Fire and Emergency Response (SAFER) grant will be used to hire 12 additional full-time firefighters.
It marked a change in funding from in the past, according to Kane.
"Whereas in years' past, it covered just a percentage, and it's a sliding scale, so this is huge for us," he said.
Twelve firefighters for a single engine company or neighborhood is a game changer.
"As a fire chief, you know, there's two things when I look at how to make the fire department run well and smooth, make sure we have employees and identify deficiencies, and then find solutions to rectify those." said Monds. "It all starts with our people."
The timeline for seeing those new firefighters?
"We're looking at somewhere between March and April, having the firefighters in the actual fire trucks responding to calls," Monds said.
And unlike some other jobs on the market, there shouldn't be too much of an issue filling these newly funded spots.
"Every time we give our Civil Service test, which is once every two years, we get hundreds of people to come out and take it," Kane said. "It's a great job. I don't blame them."
The department is also receiving $75,000 for thermal imaging cameras, which allow firefighters to see through smoke and locate victims.