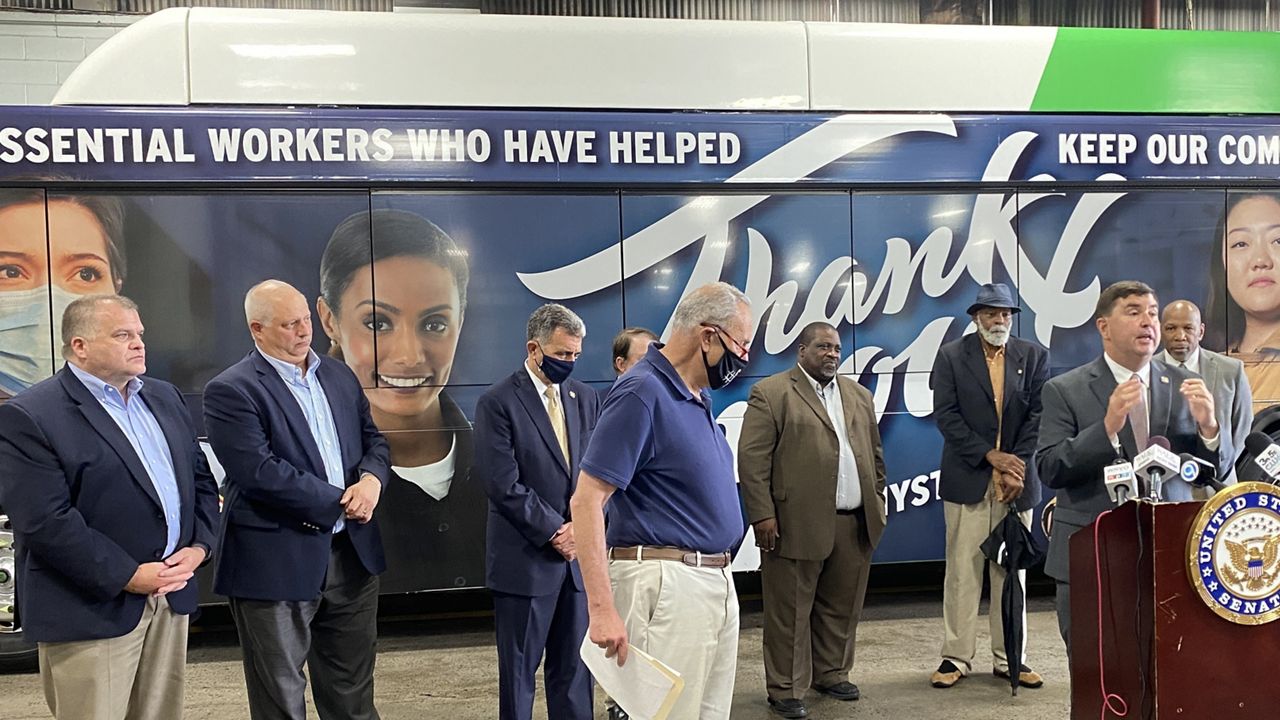 A bill just passed the U.S. Senate that would distribute millions to improve infrastructure, and some of that money would head to Centro in Central New York.
There are some changes you could see in years to come if the bill passes the House of Representatives and is signed by the president.
"We want to become a transportation company, not just a bus company," said Brian Schultz, Centro chief executive officer.
One of the changes Centro wants to introduce to Central New York is scooters and bikes, but that depends on if some $74 million is set aside from the federal government.
"It's the largest amount of money for infrastructure — transit, roads, bridges, water, sewer — that Central New York has ever gotten from the federal government," said U.S. Senate Majority Leader Chuck Schumer.
What You Need To Know
A federal bill has passed the U.S. Senate that would bring millions of dollars in funding to Centro
Centro is eyeing changes to how often buses come to stops, and wants to add bikes and scooters
The bill must pass the House and be signed by the president
The bill would increase Centro's funding by several million dollars a year over the next five years. Another potential change that would result from the funding would be shortening times between buses.
"To make the service more frequent, so you're not waiting 30 or 40 minutes for the next bus, we want to get the headways down to 10 to 12 minutes," said Schultz.
They weren't willing to commit to saying if fares will get lower.
Centro ridership is down about 50% due to the COVID-19 pandemic. There were about one million monthly riders before COVID-19 struck.
Schultz said there are two types of riders, those who chose to take the bus and those who rely on it.
"Some of the choice riders have not come back yet. We do expect them to at some point, and I think with these service enhancements, we're talking about that's going to entice people back," said Schultz.
The area could also potentially see bus rapid transit, which is a system that could make busing more efficient.
Schultz says the money would not be available until next spring, at the earliest.
It would take at least a year to redesign the system to get more frequent bus stops, but bike and scooter sharing could happen quicker.