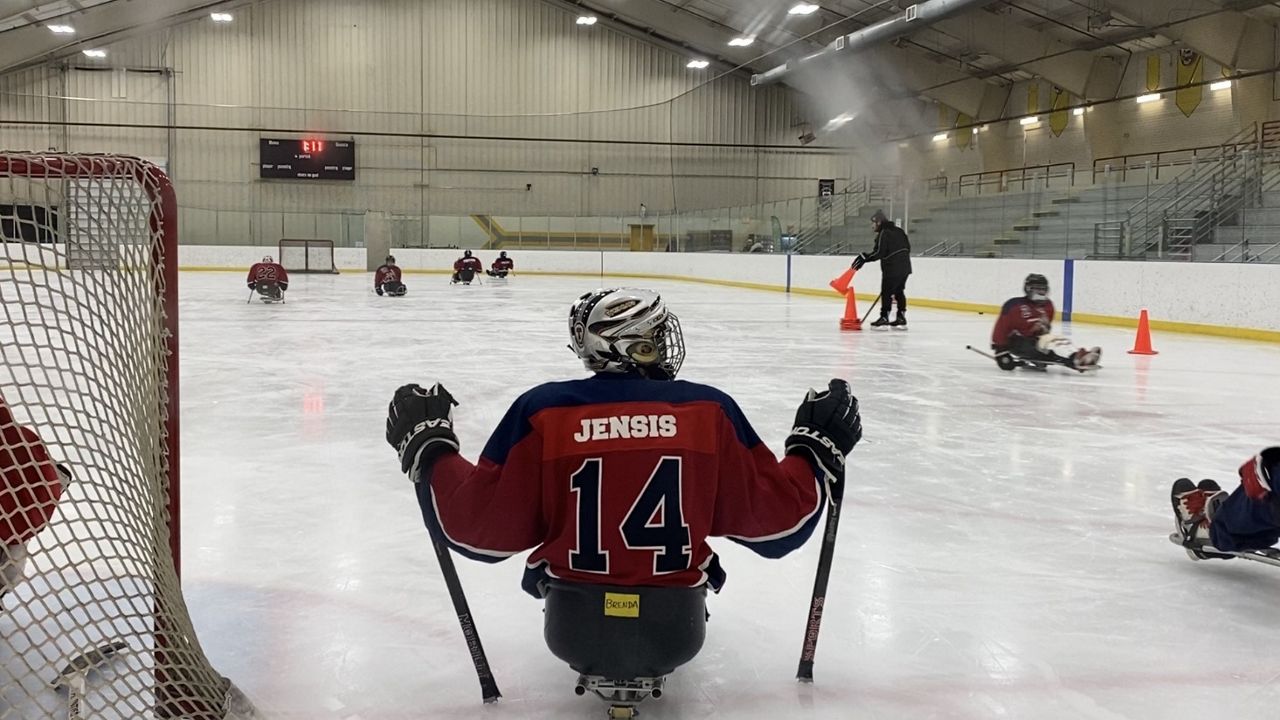 After last year's Empire State Games were canceled due to COVID-19, one Capital Region team is preparing to win gold once again.
One of Steve Pechacek's least favorite things is getting his hockey gear on. But once he hits the ice, it's a feeling like no other.
What You Need To Know
The Sled Warriors won the 2020 gold medal at the Empire State Games
The team is looking to fundraise to help pay for their trip to this years competition
The Empire Games will take place Feb. 4-6
"It's like everything goes away," Pechacek said. "Whatever happened during the week, whatever pain I'm in, it kind of subsides."
Pechacek has experienced quite the pain, going through 44 different surgeries due to his military service. When he retired in 2012, he said he needed an outlet. A hockey player growing up, he was immediately drawn to the sled team that Stride, an organization that helps people with disabilities, was putting together.
"Having the camaraderie of having a team again," Pechacek said. "The camaraderie like when I was in the service. We were teams, you always had that closeness with a group of people."
The backbone of the defense, Pechacek holds down goalie for the sled warriors. Not many shots get by the 57 year old. But there is one player that can sneak a puck or two by, Stefan Stillwell.
"I'm a really competitive person, so I push myself, I push my team as well," Stillwell said. "It's an excellent balance to be able to be free on the ice and be able to compete."Stillwell is the captain of the team. On the ice he leads by example, going full speed through every rep.
"It's been amazing because I've been able to help a lot of our players improve their game, get better on the ice, and just be able to enjoy the game even more so," Stillwell said.
For an hour a week at the Albany County Hockey facility, this team works hard to get better. But more importantly, it's the chance for the players to just have fun.
"On this ice, there's no disabilities, we all shine, we all have abilities," Sled Warriors member Brenda Jensis said. "For an hour, none of us see a disability on this ice. That's the joy of sled hockey."
In 2020 the team won a gold medal at the Empire State Games, a hockey competition that brings in some of the best teams across the state.
This year they are looking to defend that title after the 2021 games were canceled. But the competition comes with a steep price.
"It can be pretty expensive," Pechacek said. "Accommodations, and just for the Empire State Games, it can be almost 14 or $15,000."
The team is still looking to fundraise around $8,000 more to make the trip. They're calling on the community to help reach this goal, to give them their shot at defending their gold medal.
"It's really exciting because we won it the last time we held it in 2020," Stillwell said. "So I'm really looking forward to it. I've always loved being able to have games and compete and everything as well."
For anyone interested in donating to the Sled Warriors fundraiser for the Empire State Games, click here.