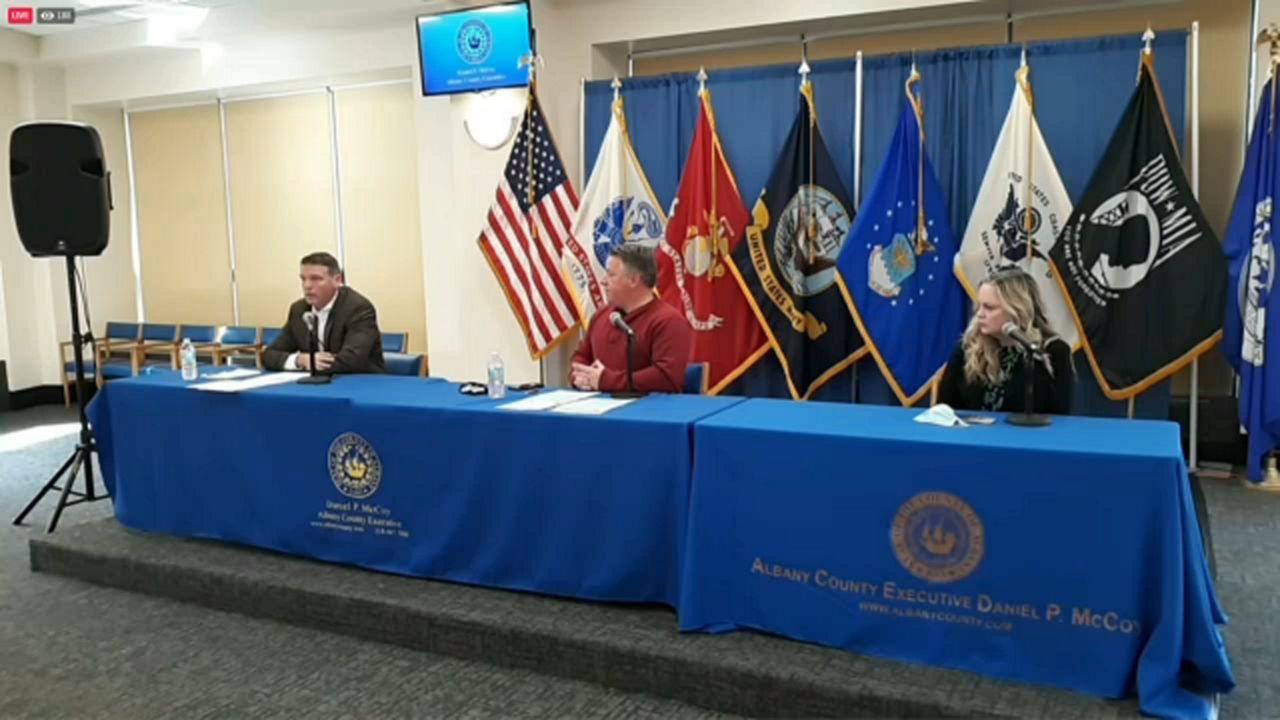 The number of new COVID-19 cases in Albany County dropped for a fourth consecutive day, leading some to hope the worst of the post-holiday, omicron surge had peaked, though a woman in her 60s died from the virus, Albany County Executive Dan McCoy said Tuesday.
The county identified 385 new coronavirus cases since Monday, down from 498 cases reported on Monday. The county's seven-day average of new daily positive cases dropped to 965.2.
Twelve additional patients were hospitalized with COVID-19, bringing total hospitalizations in Albany County to 121, a daily increase of five, McCoy said. Eleven patients were receiving intensive care, a decrease of three from Monday.
"While it saddens me to have to report the latest COVID death here in Albany County, there are signs that we may have turned a corner in terms of our daily COVID infections," McCoy said. "With that being said, now is not the time to let our guards down, as the number of residents hospitalized with the virus is still far too high."