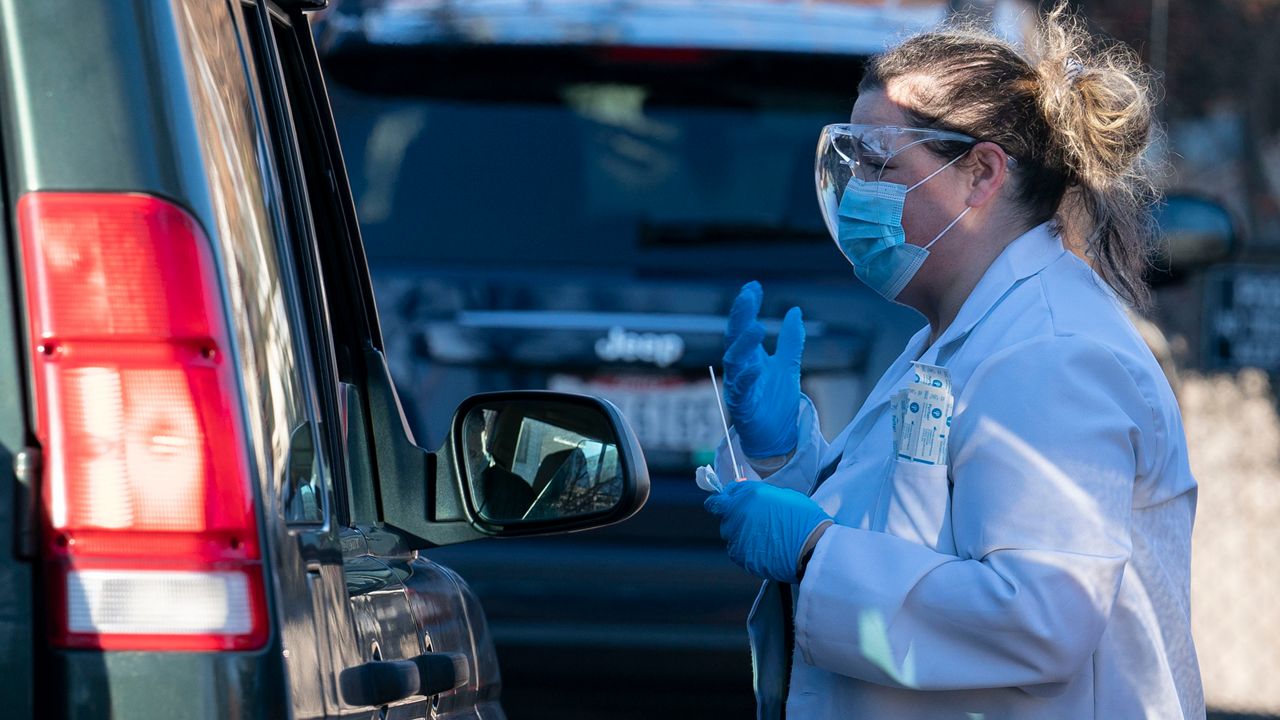 New York's sharp uptick in COVID-19 cases appears to be slowing in the last week, Gov. Kathy Hochul on Friday said, after weeks of the rapid spread of the omicron variant. 
Confirmed cases in the last 24 hours still remain high in the state at 49,027, but it's a steep decline from seven days ago when New York was recording nearly 90,000 new cases. 
"Turning the corner," Hochul said at a briefing at the University at Albany campus. "I've been waiting to say that."
Hospitalizations and deaths, considered a lagging indicator, remain high. There were 177 confirmed COVID-19 deaths in the last day and 12,207 people are hospitalized with COVID in New York. 
Of those hospitalizations, 42% of patients entered the hospital due to other reasons, but tested positive after being admitted. 
"It's still too high, but this will eventually catch up with the trend we are seeing," Hochul said.
Hochul also pointed to New York receiving an additional 64 million tests that can be used to further halt the spread of the virus while also implementing test-to-stay policies for schools to keep kids in classrooms. 
The federal government will also be sending ambulance teams to supplement regions of New York with additional health care workers. All told, 110 teams will be helping transfer patients long distances in order to free up local EMS workers. 
"We continue to need additional federal resources," said Acting Homeland Security Commissioner Jackie Bray, who pointed to additional needs for the Finger Lakes region.